FANATTRIK - Shop
livepages::jquery();?>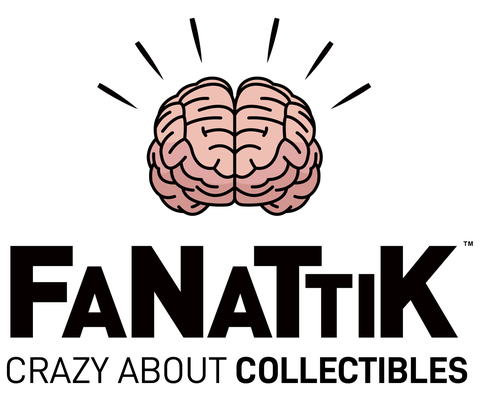 Products In This Category:
Showing 1 - 30 of 50 results
Once upon a time, in 2009, a Mancunian geek was Off The Leash and a Pretty Woman from London was On The Prowl. He loved superheroes, sci-fi and retro games whilst she loved shopping and cocktails with friends. Strangely, they were also fanatical about each other. They bought a house and, even though she made him sell his Street Fighter and pinball arcade machines like an Evil Resident, they were determined to appreciate and respect each other's individual tastes and not become home décor Lemmings. One night, after a few cocktails, inspiration struck and Mr Geek decided to help others trying to balance their Doctor Whos and Jimmy Choos. Mrs Chic thought he was being a bit of a fanatic about the whole thing but she went along for the ride!
Back To The Future, past The Seven Year Itch and we now share our home with some kids, some cats and some cool artefacts! But one thing has never changed, we're still crazy about collectibles.